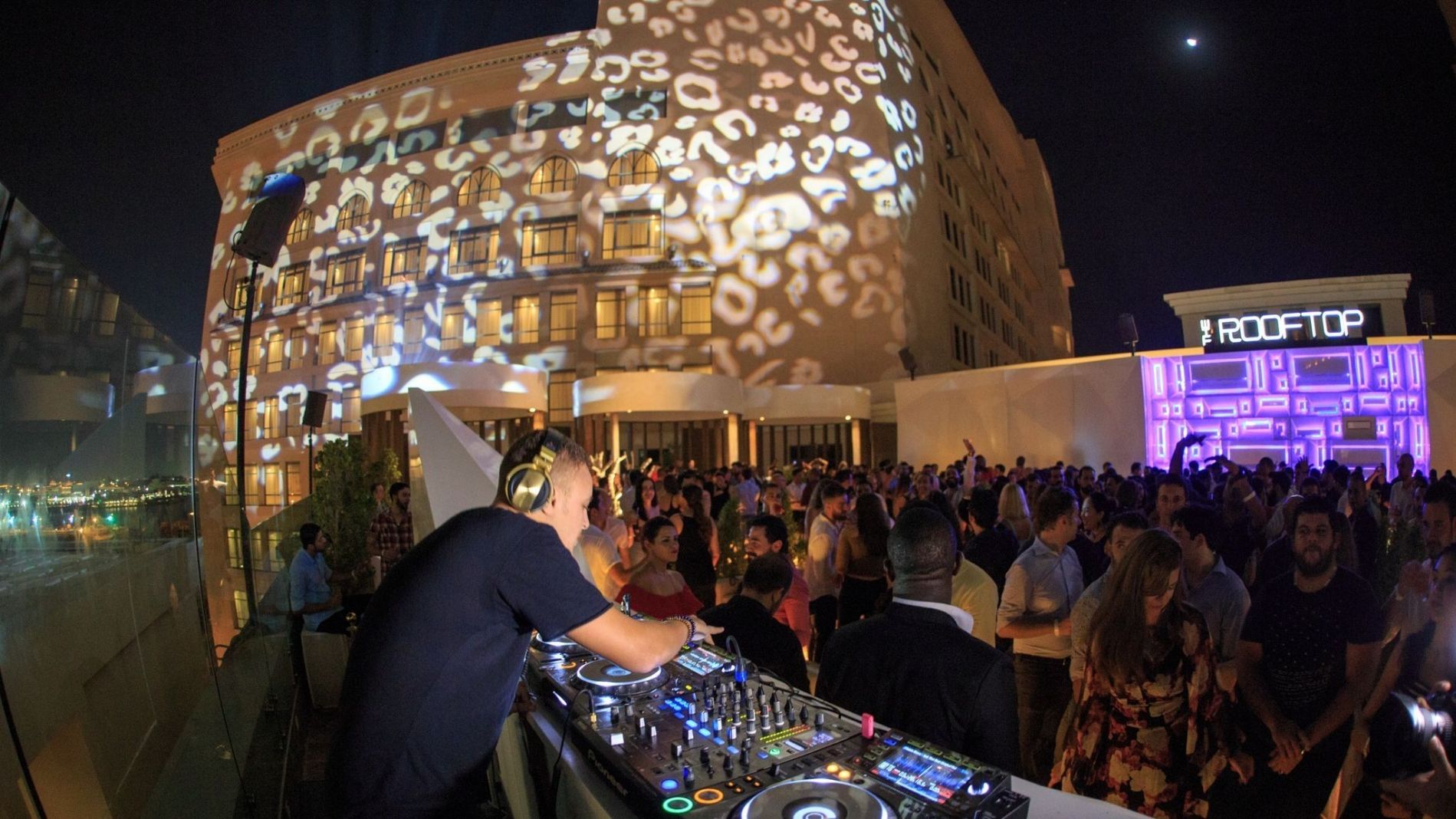 Please note that this venue is seasonal and will be opening once the temperature permits.
The Rooftop
Please note that The Rooftop is seasonal venue and it will be closed during July and August.
Experience the ultimate ladies night in town with #ladydoha every Wednesday. Ladies will receive complimentary drinks all nights if they collect their wristband before 10pm.
Make your entrance to the Weekend at #Rooftopdoha and tune in to the great rythms of the night with #Houseculture on Thursday and #Retrofusion on Friday.
Discover the wide selection of beverages and snacks to choose from. With many options exclusive to The Rooftop, there are a remarkable array of possibilities to explore.
URBAN TERRACE & LOUNGE
The Rooftop brings to Doha the urban chic of New York, Beirut and London. Guests ascend from the private entrance in the lower floor of the St. Regis hotel and step out onto a breathtaking, stylish and spacious terrace.

Naturally, music is a vital ingredient and the fresh, international sounds created by the resident DJ never fail to complement and enhance the vibe.
The Rooftop takes Doha nightlife to unparalleled new heights.
* Couples and mixed groups are encouraged.
 
For reservations please call +974.4446.0000 or e-mail dining.reservations@starwoodhotels.com
Entrance Policy: Guests must be 21 years old or above to enter | QID or Original Passport is required